Image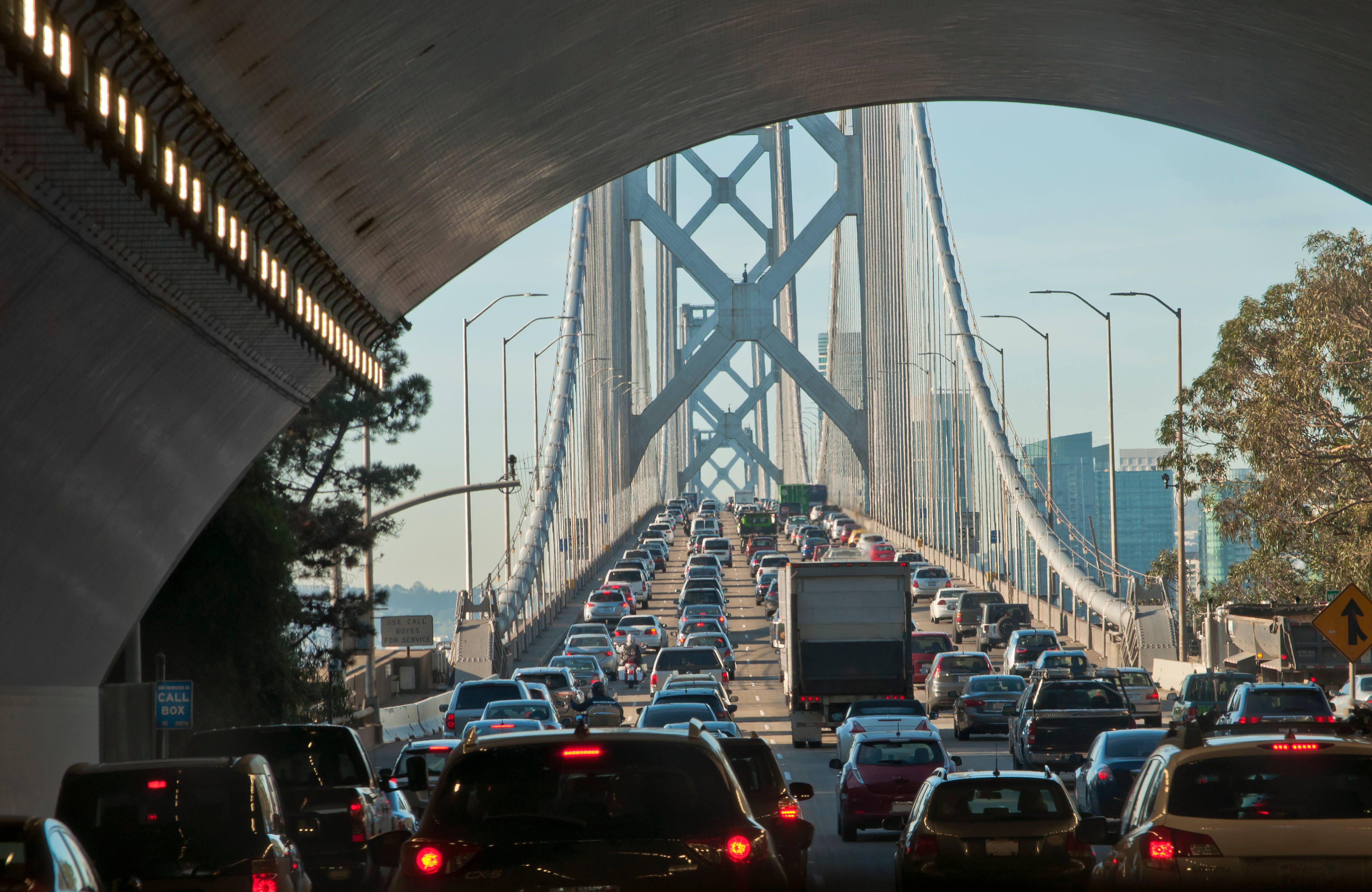 A "megaregion" is a large network of cities or metropolitan regions that share common features, such as a similar environment, interconnected infrastructure systems, economic ties, and a shared culture and history.  
The Northern California Megaregion comprises 164 cities, 21 counties, and four regions — the greater San Francisco Bay Area, the Monterey Bay area, the Sacramento area, and the Northern San Joaquin Valley. The Megaregion accounts for 31.5% of California's population, totaling 12.7 million people.1
Transportation Challenges
Our Northern California train system has grown in phases over the last 150 years. We have many different routes, types of train services, and operators. However, it doesn't reach a lot of communities, is disconnected, and often not a reliable travel option due to infrequent service, hours, and long travel times that require time-consuming transfers and fares.  
Travel by train often results in schedule delays and overcrowded rides within certain busy corridors, particularly across the Bay between San Francisco and Oakland. While BART provides a frequent, well-connected Bay Area train service, it is the only operator providing access across the Bay which often means standing room only (pre-covid).  
Other medium to long-distance regional rail services – such as Capitol Corridor, San Joaquins, Caltrain, and ACE – offer riders limited options to move throughout the Megaregion but riders must transfer to BART or a bus to cross the Bay.
Our Train Network Today
As our population continues to grow, demands on our transportation system will increase and without investments to upgrade the current train system, our traffic, pollution, and long travel times will get worse.
Most residents traveling within and around the Megaregion to get to work, school, recreation, or other destinations, will be forced to drive on our already congested freeways. The result will be increasingly unreliable travel times and damage to the environment and public health. Link21 and its partners are looking to address these and other transportation challenges.
The vision for Northern California's future train network as planned by our partners includes rail line extensions, new or enhanced stations, service improvements, and new infrastructure like bridges, tracks, etc. These collective improvements equal big investments in our travel for future generations but they are missing a critical piece and that is the Link21 second crossing of the Bay to make the connection between the San Francisco/Peninsula and the East Bay and beyond. Learn more about concepts being explored for Link21 that include a second crossing of the Bay to amplify the benefits of the entire future train network for riders and residents throughout the 21-county Megaregion.
Planned Train Network - No Link21
Rail Line Extensions
Windsor in North Bay
Stockton to Sacramento and Merced in Central Valley
Monterey/Salinas to Gilroy, Pajaro to Santa Cruz
Dedicated tracks: Merced to Gilroy
Downtown SF: 4th & King / Salesforce Transit Center
San Jose and Santa Clara
New Markets & Enhanced Stations
North Petaluma
Irvington Station
Enhanced Sacramento Valley Station, San Jose Diridon Station
Service Improvements
Higher frequency within existing transbay tube
Additional round trip trains in Central Valley
More direct route between Oakland and Fremont
Higher frequency between Sacramento and Roseville
Higher train frequency with faster service, electrified fleet
Infrastructure
Benicia-Martinez Rail Bridge replacement
Grade-separated tracks, signaling, and automated train control for High-Speed Rail
Housing-to-Jobs Connections
The high cost of living in Northern California has forced many residents to relocate further from their jobs to less expensive areas within the Megaregion, increasing the number of travelers on roadways and transit systems. Many residents now struggle to live affordably within easy reach of work, school, shopping, and recreation. Super commutes, or those greater than 50 minutes, are on the rise.1
 
In 2018, median home values in the San Francisco Bay Area were nearly $996,000, triple the median home values of nearby Northern San Joaquin Valley.5 Residents migrating from the Bay Area to places like the Northern San Joaquin Valley and Sacramento area — but still working in the Bay Area — have increased the number of trips crossing regional boundaries by 78% between 1990 and 2013.1 
 
Link21 will help bridge the gap between affordable housing and job centers and help stimulate the development of more affordable housing options within the transbay core.
Northern California is a Powerhouse Economy
The Northern California Megaregion is one of the strongest and most productive economies in the world.1 With a gross regional product of $875 billion, it accounts for 5% of the total U.S. gross domestic product (GDP).2 
 
This makes Northern California the fifth largest megaregional economy in the U.S. and one of the most productive with the highest GDP per capita.3 The Northern California Megaregion boasts one of the fastest growing economies in the U.S. since 2010. If the Megaregion were a country, it would be the sixteenth largest economy worldwide.4 
 
Link21 will propel Northern California into economic expansion. Link21's positive ripple effect will generate an estimated 377,000 jobs and $145 billion in economic benefits. The return on the Program is expected to be five times its investment.5 
Transportation makes the American dream possible, getting people and goods to where they need to be, directly and indirectly creating good-paying jobs.