Link21 Creates Benefits Throughout the Megaregion
Link21 is currently analyzing which train technology will go in the new crossing between Oakland and San Francisco: a second BART crossing or a new Regional Rail crossing. BART and Regional Rail run on different track types and use different vehicles, which dictate the types of service that can be provided.
Why Choose One Technology for the Crossing?
Originally, it was assumed that a new crossing with both BART-gauge tracks and standard-gauge tracks would be needed. Through analysis of potential concepts, we have concluded that one train technology in the new crossing can meet the Program goals and objectives and the region's travel needs through 2050 and beyond. One train technology with other key improvements to both the BART and Regional Rail networks will improve service and provide redundancy and reliability for riders. Both BART and Regional Rail would offer benefits and differences but have implications for the type of service, and journeys a future proposed Link21 Project could enable for riders. The crossing decision is important because it dictates how, and where we could connect to the existing system and new markets.
A second BART crossing would run on broad-gauge tracks that only support BART trains making it a closed system. Adding a second BART crossing will increase service within the existing BART network and a select number of potential new BART stations.
A new Regional Rail crossing would run on standard-gauge tracks, which are also used by all other trains running on the national network including freight trains. Regional Rail would connect service on the Peninsula, across to the East Bay, and to the greater Megaregion.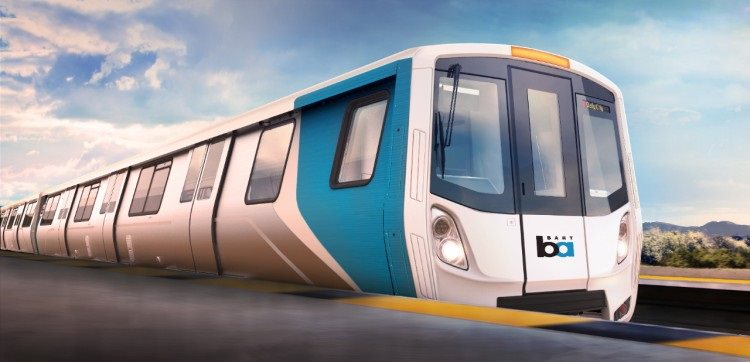 Image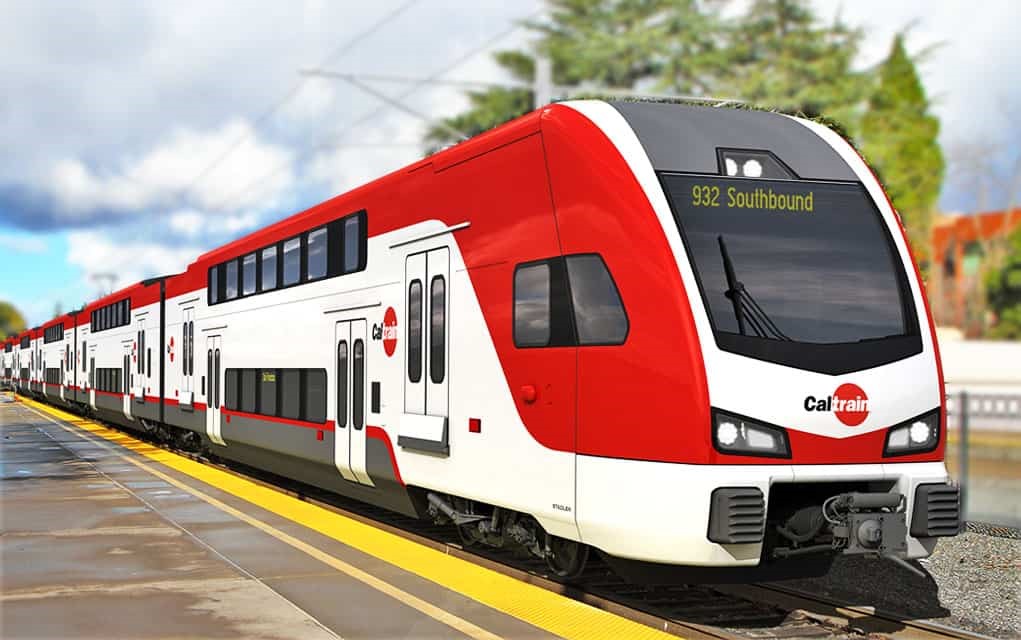 Image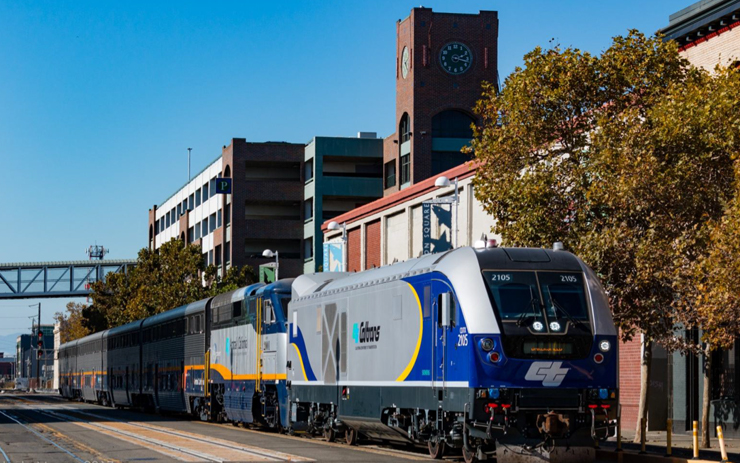 Electrified Caltrain vehicle in operation in 2024 / Future Capitol Corridor vehicles will be zero emissions – Both run on Standard-gauge Tracks.
Comparing train technologies in the Link21 Program
Characteristics
BART on Broad Gauge
Regional Rail on Standard Gauge
Operators

BART (not eBART or Oakland Airport Connector)

Capitol Corridor
Caltrain
San Joaquins
California High Speed Rail
Altamont Corridor Express
Amtrak long distance
SMART
eBART

Track

Designated tracks not shared with operators other than BART
Broad Gauge: 5' 6" apart

Often shared with Freight (private owner) and Passenger rail operators
Standard Gauge: 4' 8.5" apart

Service Types

Urban | Metro and Intercity | Express

Vehicle Type

Lighter, single level, more room for people standing

Heavier, single or bi-level, more seating for longer distance travel

Speed

Max: 110 – 125 miles per hour* (Modern zero-emission trains)

Propulsion

Electric Multiple Unit powered by electrified third rail

Electric Multiple Units powered by overhead system or battery
Zero-Emission Multiple Units powered by hydrogen

Performance

Quick acceleration and deceleration ideal for frequent stopping Urban | Metro service

Modern trains accelerate and decelerate quickly for Urban | Metro style service and are also capable of higher speeds for Intercity | Express service
Clean, Green Trains
In the near future, Regional Rail will look a lot different than it does today. All Regional Rail systems within the Northern California Megaregion currently use diesel-powered engines. However, California will be converting to zero-emission trains by 2035, independent of the Link21 program. These modern, environmentally-friendly trains will reduce greenhouse gas emissions and help pave the way for a new frontier of public transportation. Their ability to stop and start faster without increasing travel time will provide better travel experience and help create a convenient intercity system, much like BART.
Caltrain will be the first Northern California diesel-powered train service on the national rail system to convert to electric operations. As part of the Caltrain Modernization Program, modern, electric, double-deck, multiple-unit trains will be in service by the end of 2024.
The current BART fleet is already electric-powered, except for the BART-to-Antioch trains, which are fueled by renewable diesel, an advanced biofuel produced from bio-based sources such as vegetable oil. Since 2018, BART has been leading an initiative to support a sustainable, connected Bay Area by introducing its Fleet of the Future: lightweight aluminum cars that are energy-efficient and recyclable. In September 2023, BART stopped running its legacy fleet as part of the base schedule.
System Compatibility
Throughout the world and in the Bay Area, there are a number of other types of train systems in operation, such as light rail, monorail, cable cars, and streetcars. These modes are important for providing local connections to rail systems like BART and regional rail, which serve regional and megaregional trips across county, sometimes state, lines.
Link21 is focusing its efforts on the BART and Regional Rail networks. These two train technologies are in alignment with the Program's goals and are consistent with voter-approved initiatives. They also meet the operating needs of BART, Capitol Corridor, and other Regional Rail systems in the Northern California Megaregion.
Read our fact sheet to learn more about future train technology.